In this article, you'll learn how to import contacts to Percy.
Save or export your contact list as a comma separated value (CSV) file following the format below.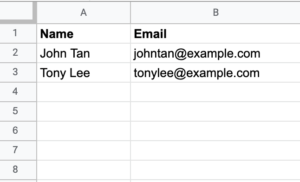 ℹ️  Pro tips:  Make sure your CSV file does not include any empty headers.
1. Log into Percy Dashboard
2. Navigate to Audience page
3. Click Create new audience 

4. In Create an audience page, give your audience a name
5. Click Create audience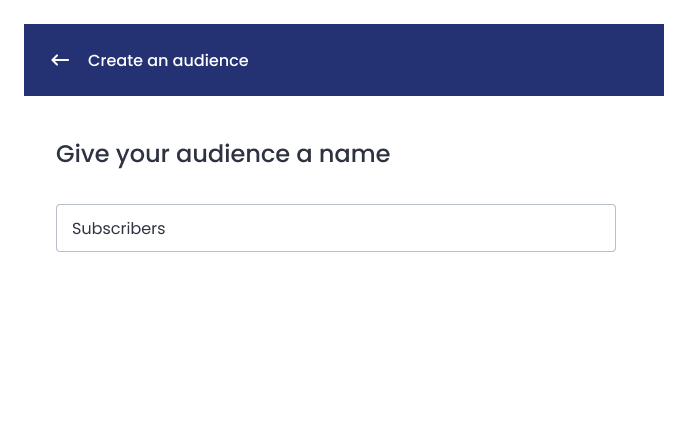 Import contacts from CSV file
In Import contacts page:
1. Click Browse
2. Select the CSV file from your computer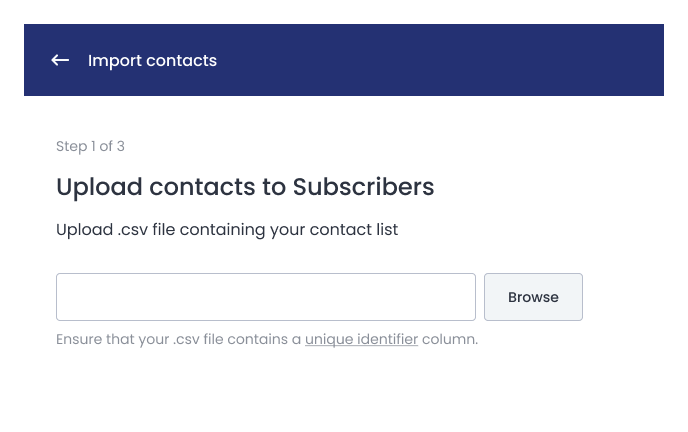 In Import contacts page:
1. Select column email address in your import file as the unique identifier
2. Map the remaining columns in your import file to the relevant user attributes in Percy
There are 2 types of user attributes supported in Percy: 
Free text – For data containing free text (e.g: Date of Birth)
Fixed values – For data that helps you to segment your audience (e.g: Age Group)
3. Click Next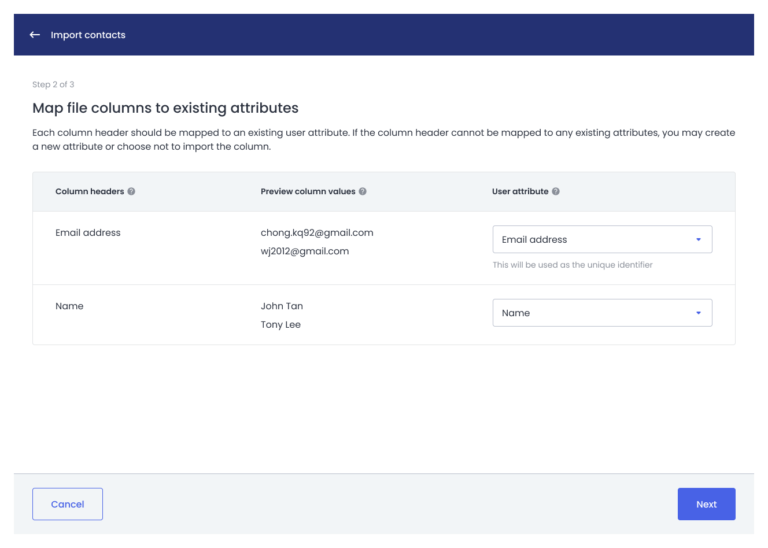 ℹ️  Pro tips:  You can choose to import columns that are relevant to your email campaigns.
4. If everything looks good, click Start import